Rustic Ceiling Light Fixtures and Pendant Ideas
Now design your place differently with some modern as well as rustic ideas. The heart-wining renovation of the house is only possible when we begins to work properly in each and every corner. You can easily start your work with traditional style interior decoration, can implement some beautiful accessories and also have an option of rustic style floor creation. But why to keep the roofs of the house seems simple? Now you can design your place with lovely light fixtures and elegant light pendants as well. These interesting ideas will make your place shining and looks natural in appearance. So are you ready to add a majestic beauty in your house for that you always search for? Catch out these new designs of ceiling decoration all designed to make your dreams came true with it.
Beautify the kitchen area of your house with the elegant celing light fixtures and the adorable pendants designs. This adorable renovation will give the kitchen a rustic beauty. This fascinating project will make your place graceful and more attractive then before.

What a fabulous selection of rustic ceiling pendants in the designing of this beautiful dining room area? It seems breath-taking at the very first impression. The lovely decoration of the house will look more graceful and elegant with these adorable pendants shown below to you.

Give a traditional look to the bar of your dreamland with the fabulous selection of these attractive rustic ceiling pendants shown below in the image. The attractive adornment of this bar and the lovely pendant designs will definitely make this bar area a perfect style statement for your home.

It's time to decorate your bedroom with the lovely effects of rustic beauty. And the designer has wonderfully designed the place with adorable light pendant shown below. This wonderful piece of beauty is making the room looks glowing and simply outstanding.

Check out the shining beauty of this rustic living room! It seems stylishly decorated by making the ideal use of modern ideas. But there is something really special in this decoration and that is the heart-wining location of these adorable rustic light pendants that are providing attractive beauty and light.

Design the entrance of your home dream home in a unique pattern by making the right selection of attractive ideas. This adorable ceiling pendant will not just provide you a great beauty but at the same time, it is sublime-enough to make all light needs fulfilled with just one idea.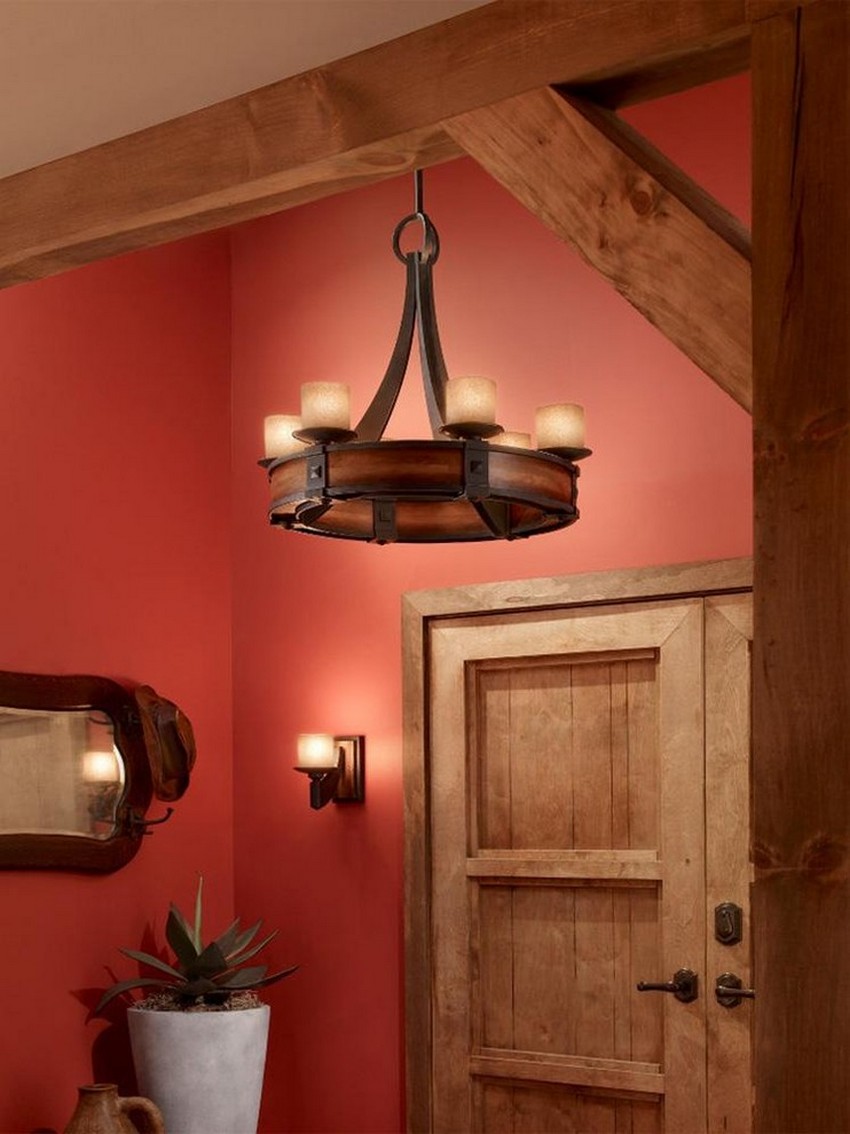 Are you planning to arrange an interesting dining arrangement at the outdoor where you can sit and enjoy the wonderful time? Grab out this attractive idea shown below in the image. The lovely decoration is made by the fantastic use of wooden material and of course, with the rustic light pendants.

An eye-catching decoration is made here in the renovation of this rustic living room idea.  The lovely adornment of the place will add a natural shine and beauty to your place. The fabulous use of ceiling light pendants is giving this decoration a unique and brilliant look.

Change the boring outlook impression of your dreamland with this heart-wining renovation plan. The entire place is beautifully renovated with ceiling light fixtures and pendant. The fabulous glow of this living room will make you feel more confident about the decoration of the house.

Look at the delicate beauty of this adorable rustic decoration plan given below in the image. This fascinating creation will make the living room of your dreamland appear to heart-wining. This inspirational seems more attractive because of the lovely rustic ceiling light pendants.

Here we have another heart-wining rustic decoration plan that is presented in the image below. It is beautifully renovated by making the great use of some elegant accessories and inspirational location of ceiling light fixture. This fabulous adornment will make your place lovely at the very first impression.

Now design your house dining area with this interesting rustic ceiling light fixture given below in the image. This adorable idea will make your place looks romantic. In spite of adding beauty, this is simply the ideal choice to make your place glowing with it's shining light.

Are you searching for something different to make the bathroom area looks attractive? Catch out the lovely designing of these light lamps that are giving beauty and light. This is one of the best bathroom beautification idea to add a classic style deisgn in the bathroom decoration.

A beautifully decorated kitchen area plays an important role in making the beautiful impression of the house. That is the reason, the brilliant designer of this place and worked effectively to design this kitchen. Every corner is shining with rustic grace and this ceiling light fixture is also impressive.

Let's begin to design the entire house area with the lovely effects of rustic beauty. Yes, this fascinating interior decoration, the stylish accessories and the breath-taking use of rustic ceiling lights are giving this area an attractive appearance. We hope you will find it the best admirable idea for your dreamland.

Sometimes, a house needs to be decorated properly but what about the fact that a single artistic piece will turn the whole house beauty to glow? Yes, we are going to talk about the lovely setting of this beautiful ceiling light fixture. It is proudly added to this rustic house idea just for you.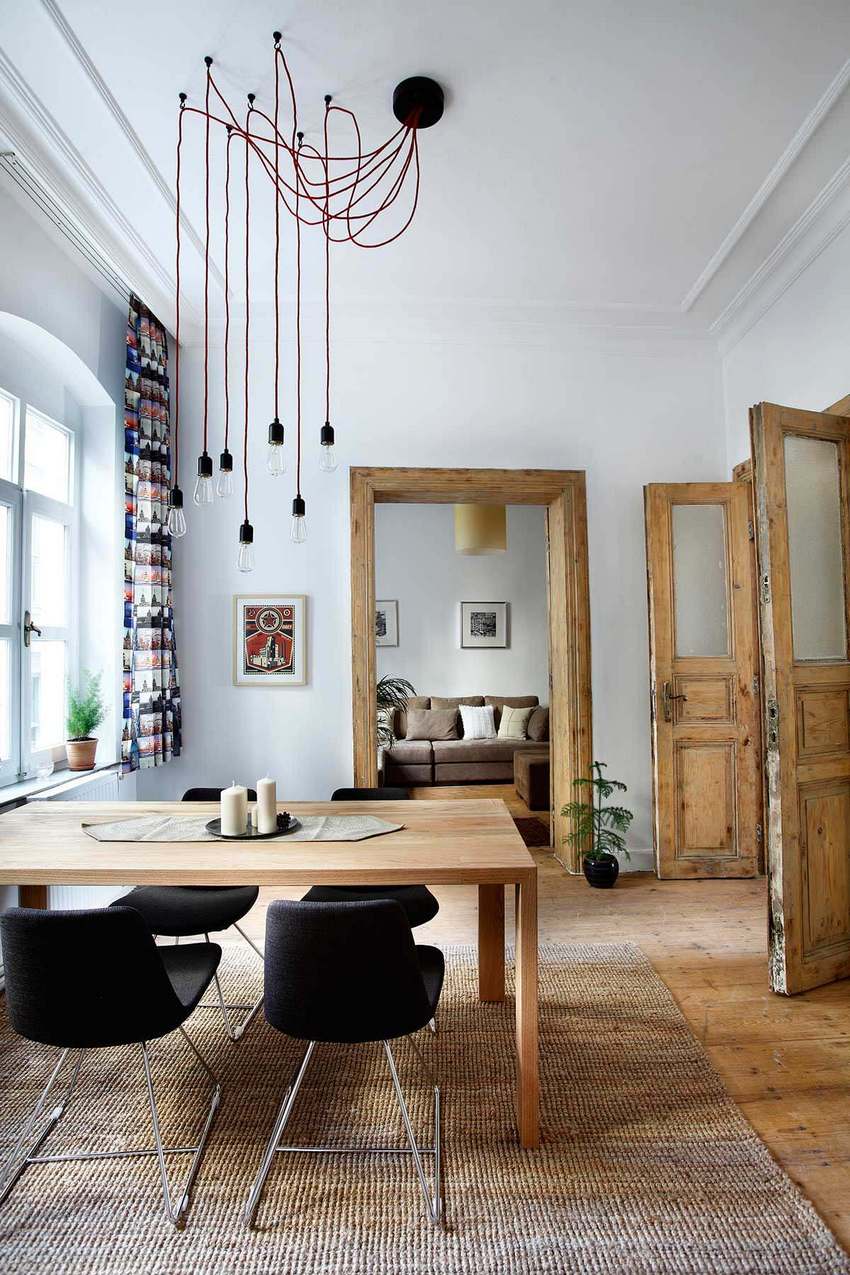 Check out the charming beauty of this rustic style living room. It is wonderfully designed to raise the attraction level of your place. This adorable living room is all shining because of this heart-wining rustic ceiling fixture. This glmorous decoration will make your guest feel attraction in your place.

Look at the shining beauty of this modern kitchen design that is appealingly decorated with rustic ceiling light pendants. The beauty of this kitchen is smartly increased with the unique use of these light hangings. This adorable adornment will make your cooking time simply away from all worries.

Now plan a fabulous dinner with your beloved family members at the breath-taking designing of your own dining room area. This beautifully decorated dining room is showing the great work of the designer with the rustic material. This idea is also advanced with attractive ceiling light pendants.

Now make your cooking and dining area looks well-decorated and elegant in beauty with this lovely rustic ceiling light fixture design. The shine of this masterpiece will also make your place looks shining and heart-wining. This rustic plan will appear more romantic at nights.

Wants to add the real effects of rustic beauty at the dining room of your place? Simply opt. this incredible rustic ceiling light fixture plan is shown below in the image. This beauteous adornment will make your family time more pleasurable and full of shine as well as happiness with its beauty.

What a fabulous rustic living design is shown to you? It seems heart-wining at the very first impression. This lovely decoration of the place will make the simple living room area to appear heart-stopping. The ravishing wooden pergola is also a source of attraction in this plan.

Beautify your place with this captivating design shown below to you. This attractive rustic ceiling light pendant seems beautiful to increase the grace of your place. These beateous designs are added to this kitchen to make it looks breath-taking and at the same time, to increase the light.

Catch out the interesting grace of this beautiful rustic idea that is all designed out to make your kitchen area look modern as well as full of natural shine. This is one of the ideal kitchen renovation plans for those who desire to change the simple beauty of the kitchen into rustic one.

Let's get amazed by the admirable presentation of this rustic decoration idea. This plan is stylishly ornamented with ceiling light fixture that is designed for beauty as well as for adding light and beauty to your place. The attractive beauty of this kitchen renovation will make your cooking time simply pleasurable for you.

Now move to another heart-wining rustic idea that will add an unpredictable shine to your kitchen area. This fabulous designing is definitely designed by a brilliant designer. The lovely styling of this kitchen will make the entire beauty of your house to glow and shine.

Let's begin to work on another beautiful rustic decoration that is styled out for the proper setting of this kitchen. This lovely ornamentation of the kitchen will ass natural beauty to your place. The incredible adornment is all designed in rustic texture just for you.

Increase the beauty of your living room with this fabulous ceiling light fixture. This idea is smartly designed to boost the shine as well as the light of your place. The shining rustic look of this decoration will add love and natural beauty to your life. So are you going to opt? this beautiful beautification design for your house? Hurry up!

Here we have an interesting decoration of the kitchen that is all designed in the rustic theme. This attractive adornment of this beautiful kitchen will never make you feel disappoint with it. The shining beauty of this decoration will never make you bore in cooking and preparing food.

Now make elegance a part of your house with this shining rustic beauty given below in the picture. This heart-wining adornment of the living room is sublime-enough to make your guests feel well served. The interesting beauty this living room will give a natural impression to your house.

Grab out the lovely effects of this rustic decoration that is all created to boost the natural beauty of your house. This incredible adornment will give an inspirational shine to your place. The stylish beauty of this ceiling light fixture will add shine to the entire place.
Now have a look at the delicate designing of this kitchen area. It is beautifully renovated with the interesting rustic shine. Starting from the rustic windows, floor, roof and furniture items everything is very well-arranged. The best part of this project is that is also renovated with rustic light pendants attached to the wooden ceiling.

Look at this stylish ornamentation of the place that is beautifully designed in pure rustic charm. The adorable wooden floor, and shining rustic beauty from each and every corner of the room adding an inspirational elegance. This is one of the beautiful rustic design for the kitchen with rustic ceiling light fixture.

Here we have another rustic idea for you. This is also designed to beautify the boring impression of your kitchen into the most lovely one. The eye-catching location of this ceiling light fixture will make the kitchen seems more graceful as compared to without it.

Add beautiful attraction to the kitchen and dining room of your dreamland by opting this delicate ceiling light pendants that are giving a graceful rustic beauty. It not just beautiful but also have a great touch of traditional style designing in the lovely decoration plan.

The simple and the lovely ornamentation of the kitchen is designed here to boost the elegance level of your kitchen area. This breath-taking designing of the kitchen seems glowing because of these impressive ceiling light pendants are shown below in the picture.

Beautify your place with this interesting rustic living plan that is shown below to you. This heart-wining renovation of the bedroom will add some classic as well as traditional effects to your place. So simply make your mind and opt. this unique project for your bedroom but don't forget to locate an appealing ceiling light fixture to make the place glowing.

Now move to another interesting house decoration plan that is smartly designed to raise the elegance of your house just according to your demands. This beautiful ornamentation is done with lovely wooden planks, tree wood and of course of the adorable ceiling light fixtures as well.